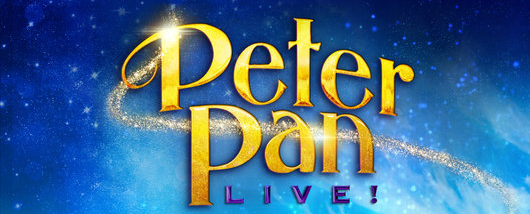 Peter Pan Live is streaming for free this weekend! Get more details on how to watch on BroadwayWorld.com.
Here's a first look at the 2020 graduates participating in our virtual graduation concert – now only three days away! We can't wait to celebrate with these seniors to benefit two incredible causes. Tune in to our YouTube channel on Friday!
Check out Broadway Babysitters' class schedule for this week, and register for their classes HERE!
Yesterday we got to attend a virtual reading of You Have To Promise, a play by our very own staff member Audrey Lang, with alum Taylor Richardson (Annie, Smokefall, A Christmas Memory), as part of Pride Plays! We can't wait for more people to see this moving new play!
Analise Scarpaci (Mrs. Doubtfire, Matilda, A Christmas Story) stopped by the brand new podcast "STOP TIME"! Listen HERE.
Voting has begun for the Top 5 of BroadwayWorld's Next On Stage competition! You can vote for alumni Amanda Swickle (Tink!) and Robert Montano (Radio City Christmas Spectacular)–vote for Amanda HERE and for Robert HERE. In addition, Robert was interviewed by BroadwayWorld: read that article HERE.
Today, instead of "Broadway Jackbox," Samantha Williams hosted "Black Theatre Matters," a fundraiser for NAACP Empowerment Programs, featuring Shereen Pimentel (The Lion King)! Watch it HERE.
Jen Rudin is offering another free session for parents and their young actors this Wednesday (tomorrow)! Get more details on BroadwayWorld.com.
Meliki Hurd (Matilda) is doing standup live on Instagram this Saturday!
Joshua Turchin (Trevor, Forbidden Broadway, The Pill) was featured in Lifestyle Magazine Group!
Also, here's the newest episode of Joshua's "The Early Night Show," featuring Ava Swinton, Jaden Waldman (Caroline, Or Change, Radio City Christmas Spectacular), and Autumn Capes!
Chinua Baraka Payne (Caroline, Or Change, The Lion King) took part in a reading of Don't Call Me Brother yesterday! You can still watch it now through Sunday, June 22nd, on JWHill Productions LLC's YouTube channel.
And here are pictures and videos from the kids of Trevor and The Lion King!
Did you see our feature on Harmony Helper? If not, click HERE to see how Harmony Helper is making virtual rehearsals easier for every performer in this time of social distancing!