The Peter Pan LIVE album is available for purchase on iTunes today! Get more information HERE!
The soundtrack for the Into the Woods movie (featuring Lilla Crawford of Annie and Billy Elliot) was also released on iTunes today, and it shot into the iTunes Top 20 within hours! Get more information HERE.
We are also congratulating Lilla and her Into the Woods castmates on their Critics Choice Movie Award nomination for Best Acting Ensemble! Get more information and the full list of nominations HERE!
In other news, The Sound of Music LIVE will air on NBC on December 20, 2014, at 8:00 pm!
Check out this great video of the four girls in the title role of Matilda (Tori Feinstein, Eliza Holland Madore, Brooklyn Shuck, and Fina Strazza) on "What's Hot on Broadway"!
And here are pictures from the kids of
The Lion King
,
Radio City Christmas Spectacular
,
Fun Home
,
Matilda
, and
Kinky Boots
!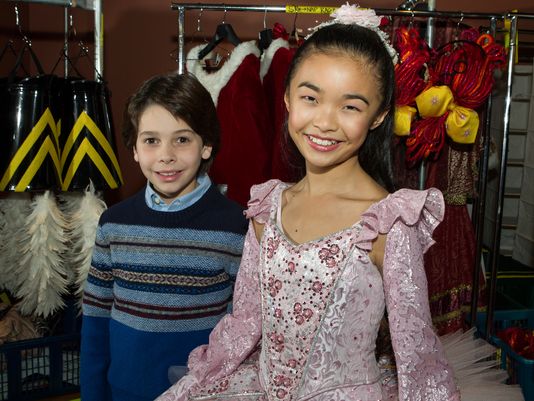 http://instagram.com/p/wkObe6LSLI/
http://instagram.com/p/wkON-4rSK6/