Happy belated birthday to Carly Gendell (School of Rock)! We hope you had a great day!
Congratulations to Danielle Gordon, who made her Broadway debut in Les Miserables tonight! She has joined the cast in the ensemble and as the understudy for Young Eponine and Little Cosette. Get more information on PlaybillVault.com!
Break a leg to Carly Tamer and the company of First Daughter Suite, which began previews tonight!
Congratulations to Hayley Feinstein (A Little Princess, Shrek tour), who has joined the cast of Fiddler on the Roof! She will be making her Broadway debut! Here she is with her onstage "sisters":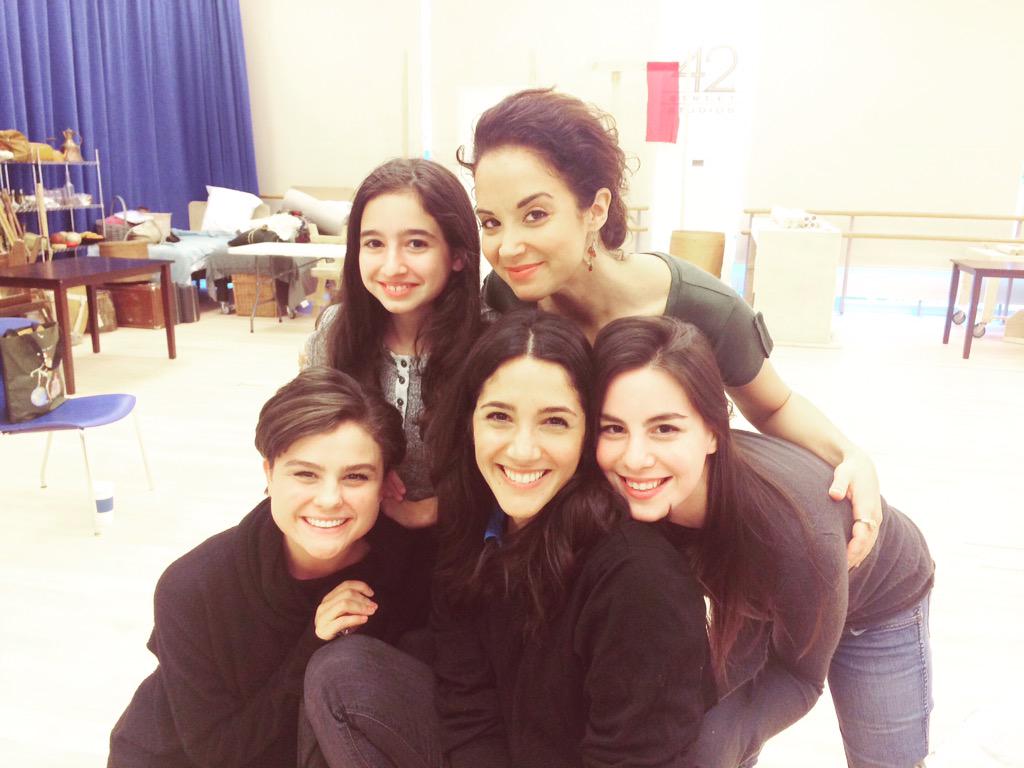 Tonight, Gabriella Pizzolo (Matilda) starts her full-time run as Small Alison in Fun Home after understudying Small Alison, John, and Christian since the show's Broadway opening! Check out Playbill's article about her HERE. Also, Alessandra Baldacchino (A Little Princess) officially starts her run as the new "super swing" for all three kids in the show tonight! Congrats, Gabby and Ali!
The next Cabaret for a Cause is on November 29th! Get more details in the Instagram post below:
Check out this New York Times video of Jake Lucas (The King and I) and Sydney Lucas (Fun Home) discussing their time on Broadway below or on NYTimes.com!
"Meadowland," featuring Eden Duncan-Smith (The Lion King, Fences), will be released on October 16th! Watch the trailer below:
Auditions for Kids of the Arts's first Heart to Heart event are coming up! Get more information and send in your audition video HERE.
Watch Sydney Lucas's last curtain call in Fun Home below!
And here are pictures from the kids of Fun Home, The King and I, The Lion King, School of Rock, Matilda, and On Your Feet!