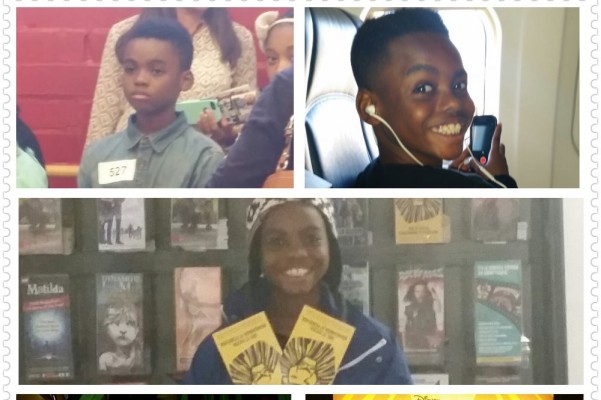 Congratulations to 10 year old Jahi Winston who will make his Broadway debut in The Lion King very soon! His family is currently raising money for their stay in New York. Please go visit their GoFundMe page for more information.
The Macy's Thanksiving Day Parade song lineup has been released! Jake Lucas and John Allyn will perform with their Peter Pan LIVE castmates during "I Won't Grow Up." Please visit BroadwayWorld.com for more details and go over HERE for rehearsal pictures. Additionally, the cast of Peter Pan LIVE will appear on the Today Show on December 1st. No word yet on if Jake or John will make an appearance. We'll keep you posted.
Ethan Khusidman (Chaplin, Soul Doctor), Grace Capeless (Matilda), and DeAndre Sevon (Scottsboro Boys in LA) have been cast in the workshop of August Rush! Ethan will play the titular role with Grace as Hope and DeAndre will play Arthur X. More details to come soon!
Gaten Matarazzo's (Les Miserables) performance dates have been added to his FB fan page. Take a look!
We've added review quotes to our On a Stool at the End of the Bar page!
If you are in the New Jersey area, check out James Ignacio (The King and I) in the NJ premiere of A Christmas Story at the Barn Theatre! Read a review HERE.
And here are pictures from the kids of Matilda, The Lion King, and Motown!
More pictures from the MATILDA kids at the Giants game!