The cast of NBC's Peter Pan LIVE (including John Allyn and Jake Lucas) reunited recently to celebrate the release of the Peter Pan LIVE cast album! You can see lots of pictures from the event on BroadwayWorld.com!
It was announced today that The Audience will begin previews on Broadway earlier than originally scheduled. They will now begin on February 14, 2015. (The opening night date remains the same.) Read the Broadway.com article!
Gaten Matarazzo (Les Miserables) has posted an update to his performance schedule as Gavroche! Check it out HERE!
Eliza Holland Madore (Matilda), Sophia Gennusa (Matilda), and many other young performers from Cabaret for a Cause were featured in Magnificent Magazine! Find out how to buy your copy HERE!
A new clip from the Into the Woods movie, featuring Lilla Crawford (Annie) as Little Red Riding Hood, has been released! Watch it below:
Click
HERE
to see lots of pictures from the
Matilda
holiday party!
And here are pictures from the kids of Peter Pan LIVE, Radio City Christmas Spectacular, Motown, and Matilda!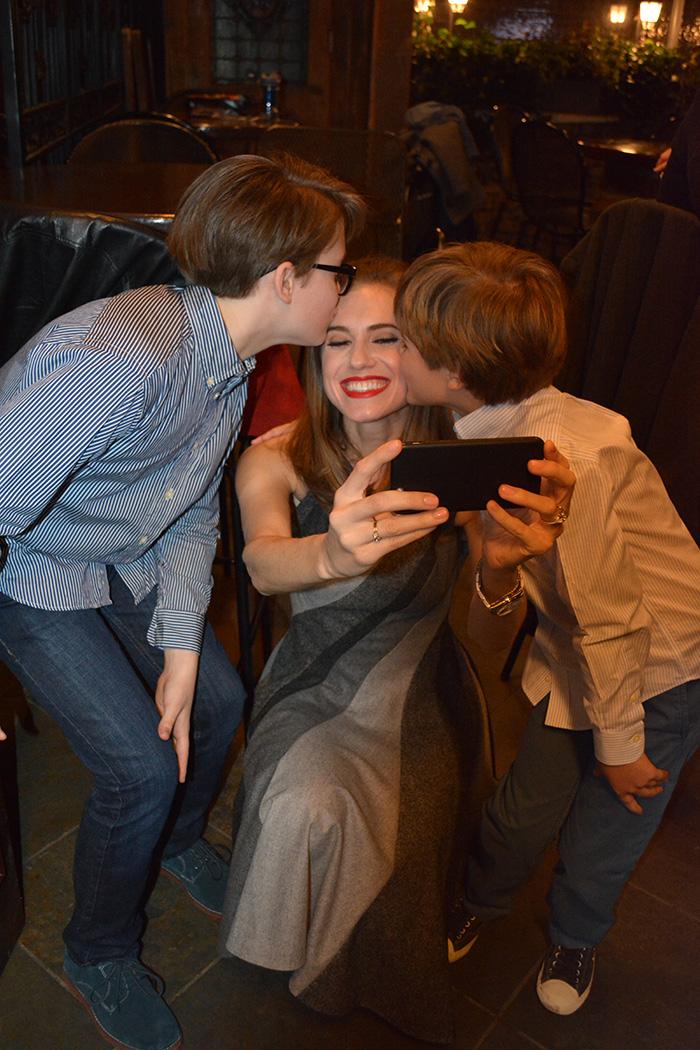 http://instagram.com/p/w5Yw52S9CU/

http://instagram.com/p/w5Zhe9y9Da/
http://instagram.com/p/w5YNFuy9B1/