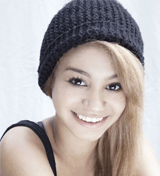 Laurissa Romain (South Pacific) has released a new single called "Marathon"! Get more details on BroadwayWorld.com.
Watch the newest episode of "Broadway Babies" with Juli Wesley (Unbroken Circle) on Playbill.com!
Alumni Rileigh McDonald (Matilda), Tori Feinstein (Matilda, How the Grinch Stole Christmas), Lilyana Cornell (Les Miserables, Everybody), and tour kid Lily Brooks O'Briant (Matilda tour) will appear on "Chopped" with Cabaret for a Cause founder Tiffany Schleigh on October 31st at 10pm! Check out pictures:
And here are pictures and videos from the kids of School of Rock, Frozen, Kinky Boots, and Anastasia!