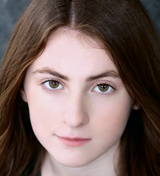 Congratulations to Presley Ryan, who made her debut as Lydia in Beetlejuice yesterday!
Check out these performance videos from the most recent (YOUNG) cabaret at The Green Room 42, including a sneak peek of the new musical The Perfect Fit, written by and featuring alumni!
And here are pictures and videos from the kids of Beetlejuice, Frozen, Make Believe, The Lion King, and Waitress!