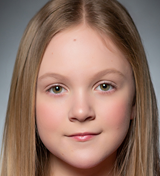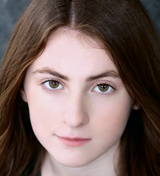 Sway Bhatia (Really Rosie, Dream Street) raised money for the NAACP during "HOUSEFULL 2," which streamed earlier today! You can watch it HERE.
Joshua Turchin (Trevor, Forbidden Broadway, The Pill) will share a song from his musical The Perfect Fit in New York Theatre Barn's next live streamed New Works Series, on July 1st! Grace DeAmicis (Harry Potter and the Cursed Child) will perform Joshua's song, and Presley Ryan (Beetlejuice, Fun Home, A Little Princess, The Sound of Music Live) will perform a song from 16-year-old Abigail Greenwood's musical Two Maiden Ladies! Get more details on BroadwayWorld.com.
Jaden Jordan (Kinky Boots, The Lion King), also known as Jae Poet, has released a brand new single called "Gold Digger"! Listen HERE.
You can also now listen to a new episode of the podcast "Take A Bow," hosted by Sydney Lucas (Fun Home) and Eli Tokash (Finding Neverland, Pippin), featuring special guest Caitlin Kinnunen, on Spotify and elsewhere!
Demi Singleton (School of Rock, The Lion King) will appear in the upcoming documentary "Showbiz Kids," arriving on HBO Max on July 14th! Here's the trailer:
Here's the newest music video from Acapop! KIDS with Aliyah Mastin (The Lion King): "And I Am Telling You I'm Not Going" from Dreamgirls!
Here's a new Frozen-themed episode of "The Early Night Show" with Joshua Turchin (Trevor, Forbidden Broadway, The Pill), featuring Anna Rae Haller (Frozen), Suri Marrero (Frozen, The Lion King), and Audrey Bennett (Frozen, Amelie)!
Finally, check out this interview with alum Casey Butler (Finding Neverland)!