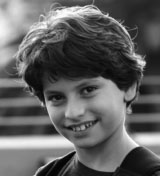 Zoe Wilson (The Pill, Play Like a Winner, Three Days to See) will perform at the New Ohio Theatre this summer! Find out more:
Zoe Manarel (Matilda, A Little Princess) took part in a reading of Spinny Twirly Things!
Zachary Zwelling (School of Rock) and Kaylin Hedges (Kris Kringle The Musical) are working on a new project with Lily Brooks O'Briant (Matilda tour)!
And here are pictures and videos from the kids of Gettin' The Band Back Together, School of Rock, Anastasia, A Bronx Tale, and The Lion King!