Congrats to Dylan Boyd who made his Broadway debut in Finding Neverland! Here he is with Hayden Wall (School of Rock) who cheered him on on his opening night.
The She Loves Me cast album is out now! Go get it at Amazon.com.
Congrats to Sam Poon (Runaways, The King and I, Macbeth) who has booked a short film! More details to come.
Josh Colley and Mavis Simpson-Ernst appeared on SIRIUS XM radio tonight to talk about You're A Good Man, Charlie Brown. We'll let you know if we find a link for that interview!
Fun Home is taking submissions for its fan compliation "Ring of Keys" video! You have until June 15th (which is quickly approaching). Get all the details at FunHomeBroadway.com. In case you missed the cast of Fun Home singing "Ring of Keys" with their Sing of Hope piano, you can watch it below!
Get a sneak peek at tomorrow's Tony Awards with the cast of
Fiddler on the Roof
!
Take a look at the
School of Rock
watching their co-star Alex Brightman receive his Sardi's caricature!
And here are pictures from the kids of
School of Rock
,
Matilda
,
Fun Home
,
Les Miserables
, and
On Your Feet
!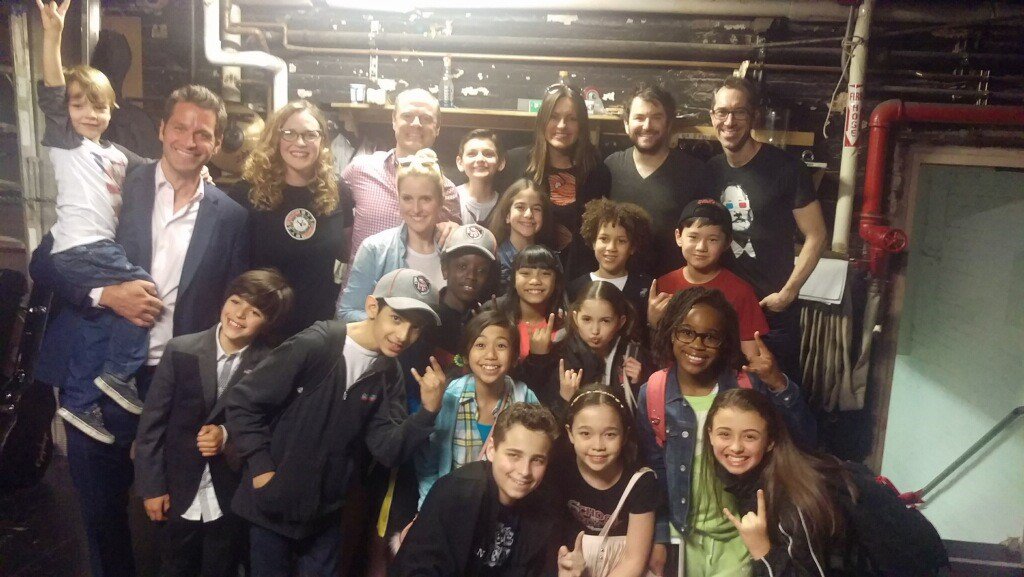 [instagram_embedding url="https://www.instagram.com/p/BGN5S2Wlg-p/"]
[instagram_embedding url="https://www.instagram.com/p/BGNXMOuFmka/"]
[instagram_embedding url="https://www.instagram.com/p/BGFGaIJr0AV/"]
[instagram_embedding url="https://www.instagram.com/p/BF99XxFCj3V/"]
[instagram_embedding url="https://www.instagram.com/p/BGIOE3NP5Fg/"]