Congratulations to Grace Capeless (Matilda, A Christmas Story), who has started rehearsals to play Young Nala in The Lion King! She will be making her debut very soon. Check out her pictures below!
We have a ton of alumni doing super cool things this week!
Congrats to Sophie Knapp (Once, Dream Street, A Little Princess), who appeared on Nick Jr.'s "Shimmer and Shine" this week!
Congrats to Eliza Holland Madore (Matilda, Once), who recently filmed a GE Appliances commercial!
Congrats to Isaiah D. Negron (The Lion King), who was a co-star on an episode of "Shades of Blue" recently!
The cast of Finding Neverland will perform at Grand Central Terminal between 12:30 pm and 1:30 pm on Thursday, August 27th, as part of Life's a Picnic at Grand Central's "Broadway Hour"!
In case you missed it, you can see lots of fun pictures from the #BwayBackToSchool photoshoot with the kids of Broadway on Playbill.com!
School of Rock, The Color Purple, On Your Feet, Fiddler on the Roof, and lots of other shows are featured on BuzzFeed! Check it out HERE.
The kids of School of Rock are featured in USA Today! Read the article HERE.
View the full video of Eli Tokash (Finding Neverland) performing the National Anthem at the New York Giants game below!
And here are pictures and videos from the kids of Fun Home, The King and I, Matilda, and Kinky Boots!
@OscarWWilliams Happy Birthday!! @SydneyLucasNYC and Zell planned this for you with all of us! pic.twitter.com/3ZgZLU81BY

— Marissa (@LookOutBroadway) August 24, 2015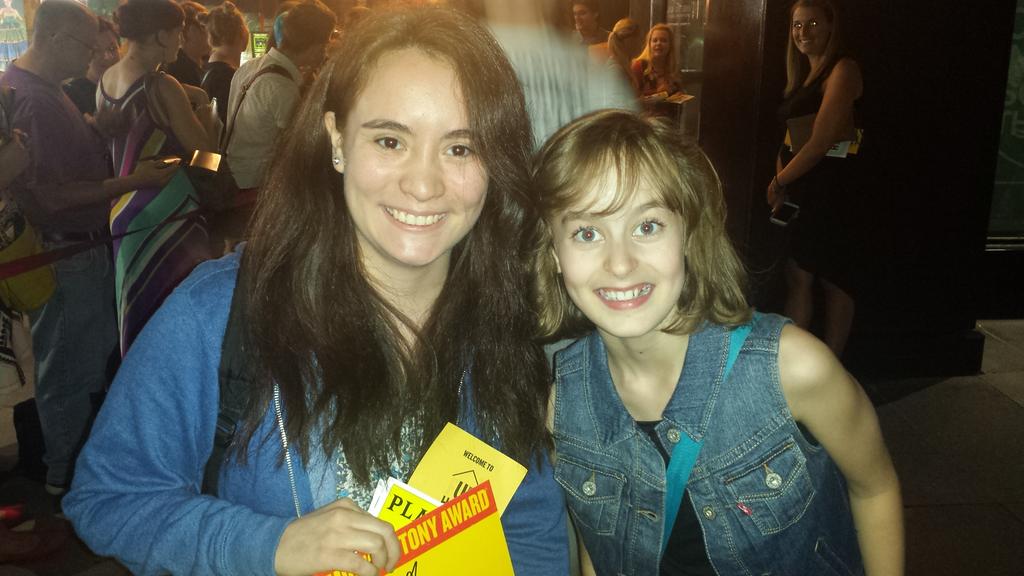 https://instagram.com/p/5tODwmAwqd/

https://instagram.com/p/6vygu_KEdY/
https://instagram.com/p/5z8uQdLSP7/