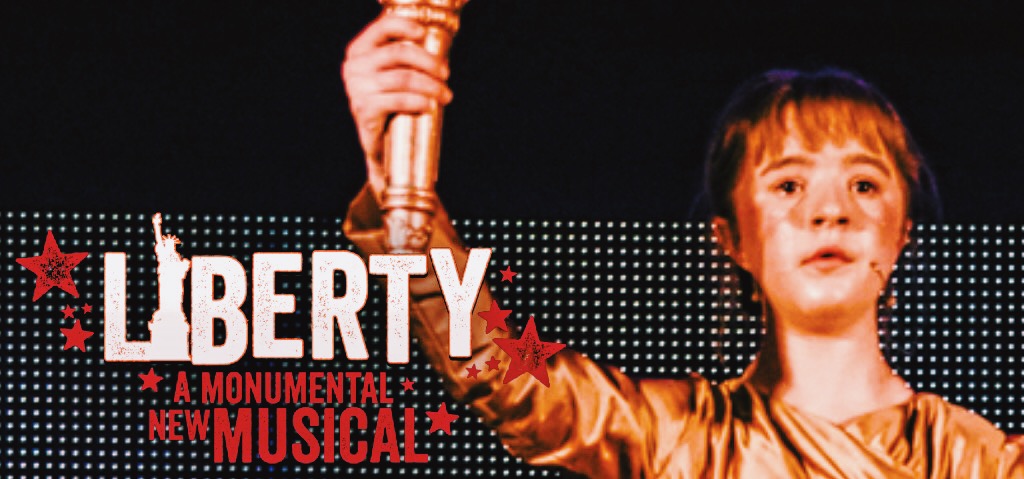 Happy trails to Abigail Shapiro and the company of Liberty, which closed today! We can't wait to see what's next for you, Abigail! Here's a full-cast picture:
Happy trails to Jenna Ortega, who played her final performance in New York Spectacular today! Be sure to catch her on "Stuck in the Middle" and "Elena of Avalor" on Disney Channel!
Watch Maya Jade Frank (Evita, Mary Poppins, A Little Princess) on tonight's episode of "Bizaardvark"! Here's a picture of Maya working on the episode:
IBT featured Nia Sioux talking about Trip of Love and "Dance Moms"! Read the article on IBTimes.com.
If you have a cable subscription, you can watch Tori Murray (Ruthless!) on "All In with Cam Newton" HERE!
Tink!, Camp Rolling Hills, and Lisa and Leonardo have extended their runs! Get more information on TheaterMania.com.
Join Fun Home on Facebook to watch a livestream of the opening of the concert in Orlando tonight!
The trailer for "Legends of the Hidden Temple" is out now! Watch it below, featuring Isabela Moner (Evita) and Colin Critchley (Waiting for Godot, Kinky Boots, New York Spring Spectacular).
And here are pictures and videos from the kids of School of Rock, Motown, Lisa and Leonardo, Tink!, Les Miserables, New York Spectacular, and Fun Home!

[instagram_embedding url="https://www.instagram.com/p/BH0iludBLl9/"]
[instagram_embedding url="https://www.instagram.com/p/BIIp6g9Aa8u/"]
[instagram_embedding url="https://www.instagram.com/p/BIIsAlmgOyz/"]
[instagram_embedding url="https://www.instagram.com/p/BINZjNegz5L/"]
[instagram_embedding url="https://www.instagram.com/p/BH2WjrngLD9/"]
[instagram_embedding url="https://www.instagram.com/p/BIN3E0EDaky/"]