YBAN interviewed Maya Jade Frank (Evita, Mary Poppins, A Little Princess) and Tehya Rose Frank in honor of their upcoming LA cabaret for 13 Wishes! Read the interview HERE, and get tickets to the 13 Wishes cabaret on 13Wishes.net!
Check out photo coverage from the opening night curtain call of Disaster! on BroadwayWorld.com!
Sisters Hayley Feinstein (Fiddler on the Roof, A Little Princess) and Tori Feinstein (Matilda, How the Grinch Stole Christmas!) will perform at the 5:30pm Cabaret for a Cause performance next week! Get tickets now for both performances on CabaretForACause.us.
Lyrics for Life is fast approaching! Get tickets for the LA event HERE!
Brandon Niederauer (School of Rock) will take part in a benefit for Long Island High School for the Arts next Monday! Get more information on Newsday.com.
And here are pictures and videos from the kids of The Lion King, Women Without Men, On Your Feet, School of Rock, and Disaster!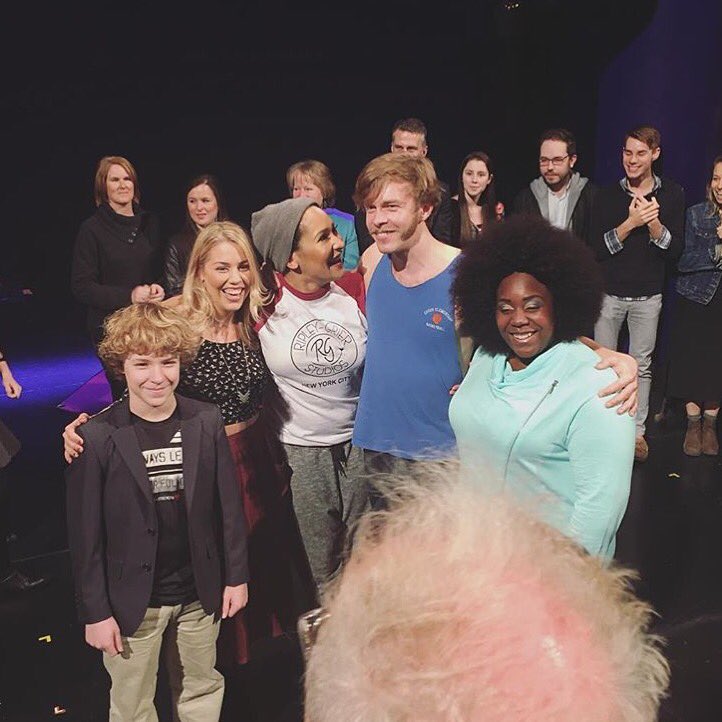 [instagram_embedding url="https://www.instagram.com/p/BCD9E4DJz07/"]
[instagram_embedding url="https://www.instagram.com/p/BCt2wMApz7k/"]
[instagram_embedding url="https://www.instagram.com/p/BCWHFIIguVz/"]
[instagram_embedding url="https://www.instagram.com/p/BCDv9uNFmhX/"]
[instagram_embedding url="https://www.instagram.com/p/BCD1vxLtEi6/"]
[instagram_embedding url="https://www.instagram.com/p/BCBlIwuLPkM/"]
[instagram_embedding url="https://www.instagram.com/p/BCt9nfrEyFq/"]