Happy birthday to Christie Kim (The King and I)! We hope you had a great day, Christie!
Happy Trails to Alexandra Vlachos, who finished her run as the title role in Matilda last night! We can't wait to see what's next for you, Ali!
Happy Trails as well to Lynn Masako Cheng and Adriana Braganza, who played their final performance as Royal Children in The King and I today! We can't wait to see what's next for both of you!
The Lucille Lortel Awards are tonight! Break a leg to Sophia Anne Caruso (Lazarus, The Nether, The Sound of Music LIVE, Ruthless!), who is nominated!
Lilyana Cornell will return to Les Miserables soon for 2 weeks! More details to come.
Tunes in Times Square was today, featuring a lot of young Broadway talent! Find out more about the event HERE.
Over the weekend at School of Rock, Gavin Kim and Jersey Sullivan debuted as Zack and Hayden Wall (Soul Doctor) played Mason! Congrats to all! Check out their pictures from this weekend below:
And here are pictures and videos from the kids of School of Rock, On Your Feet, Matilda, Fun Home, Waitress, and She Loves Me!
I love singing "I'm A Weirdo" from the new musical Sparkle Spa! @ChristianaLil, @JillSantopolo, and Brad Ross rock! pic.twitter.com/lTvuycC0M6

— Carly Gendell (@carlygendell1) April 15, 2016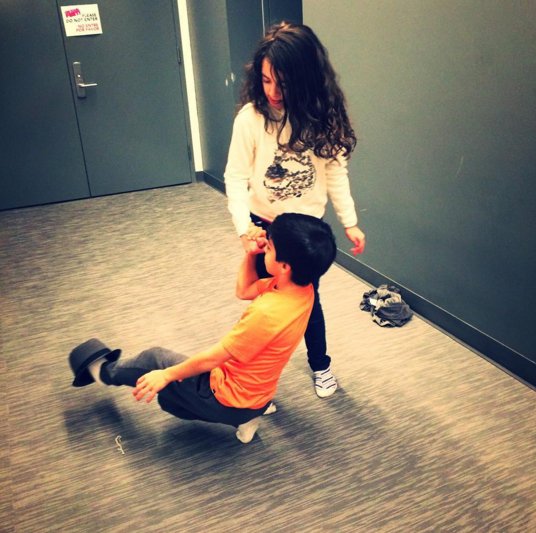 [instagram_embedding url="https://www.instagram.com/p/BEMA2cGiTfk/"]
[instagram_embedding url="https://www.instagram.com/p/BEME3gdCTYL/"]
[instagram_embedding url="https://www.instagram.com/p/BEMa6FfBdLO/"]
[instagram_embedding url="https://www.instagram.com/p/BEMnuQmCTce/"]
[instagram_embedding url="https://www.instagram.com/p/BEMVHBJO2QA/"]
[instagram_embedding url="https://www.instagram.com/p/BEXfV3EL_Mh/"]