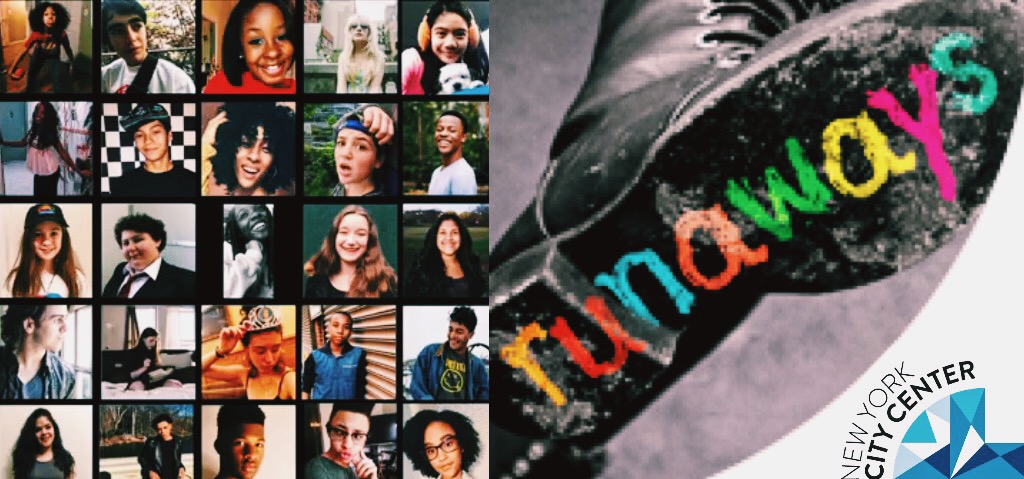 The cast of Runaways took part in Menken Mixtape tonight at 7pm in City Center's Grand Tier Lobby! Get more details in the Facebook post below:
The cast of the Transport Group's Peter Pan concert has been announced! It will include Zoe Wilson (Three Days to See) as Wendy, Ashton Woerz (Pippin, Priscilla Queen of the Desert) as John, and Jeremy T. Villas (Kinky Boots, You're A Good Man, Charlie Brown) as Michael. Gavin Swartz (Matilda), Ian Saraceni (Matilda, The King and I), Noah Baird (Matilda), Meliki Hurd (Matilda), Cole Alex Edelstein (Matilda), and Evan Gray (Matilda) will play Lost Boys. Get more information on TheaterMania.com!
Watch Slash surprise the School of Rock kids on RollingStone.com!
Check out photo coverage from rehearsals for Tink! on BroadwayWorld.com!
"Ace the Case," a new film featuring Ripley Sobo (Runaways, Matilda, Once), is coming to select theaters and VOD on August 26th! Get more information on EW.com.
Get $35 tickets for Trip of Love HERE using the code TLNIA712!
Nia Sioux (Trip of Love) shows her daily makeup routine in her latest YouTube video!
Check out this commercial for Madame Tussaud's Ghostbusters Dimension featuring Bonale Fambrini (The King and I)!
Madame Tussauds Ghostbusters Experience from Modern Filmworks on Vimeo.
Here's Bobbi MacKenzie (School of Rock) singing the National Anthem at Madison Square Garden!
We have a lot of performance videos from Cabaret for a Cause! First, here's Mari Dudash performing "Tunglio"!
Check out Kamryn Beck performing "Piece by Piece"!
Here's Jade Cloud and Marilé Marzo performing "When She Came Back"!
Check out Lexi Wynn performing "You'll Find a Way"!
Here's Sasha Bukary performing "Control"!
Check out Hailey LaBar, Brooklyn Nelson (Matilda), Taylor Richardson (Smokefall, Annie, A Christmas Memory), and Mavis Simpson-Ernst (You're A Good Man, Charlie Brown, Evita, A Little Princess) performing "Opening Up" from Waitress!
And here are pictures and videos from the kids of Tink!, School of Rock, Lisa and Leonardo, New York Spectacular, and the Broadway with Love event!

[instagram_embedding url="https://www.instagram.com/p/BITuqZLBEjW/"]
[instagram_embedding url="https://www.instagram.com/p/BISNkLTBJ1P/"]
[instagram_embedding url="https://www.instagram.com/p/BISjQNeBuqy/"]
[instagram_embedding url="https://www.instagram.com/p/BISligQD5Mq/"]
[instagram_embedding url="https://www.instagram.com/p/BISkTL_j40_/"]
[instagram_embedding url="https://www.instagram.com/p/BIS77xqhPDf/"]
[instagram_embedding url="https://www.instagram.com/p/BHTFfp4Dh8_/"]
[instagram_embedding url="https://www.instagram.com/p/BIT_c4Rhq8L/"]