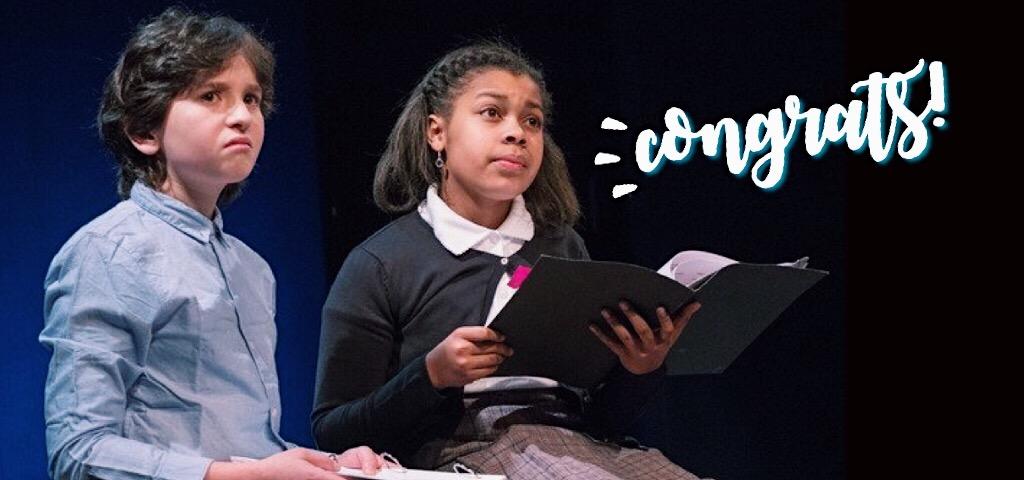 Congratulations to the company of Bar Mitzvah Boy at York Theatre Company on their opening night Off-Broadway!
The Secret Garden will return to Broadway next season for the first revival of the show! Get more details on BroadwayWorld.com.
Rehearsals are now underway for This Flat Earth! Check out pictures on TheaterMania.com.
A Bronx Tale will soon be available for performance rights! Find out more on BroadwayLicensing.com.
Watch Mckayla Twiggs (Anastasia, Les Miserables, Once), Madeleine Pace (Once), and Joshua Turchin (The Pill) of Broadway Kids Jam cover "Falling Slowly" from Once on BroadwayWorld.com!
Take a look at pictures from Kinky Boots's 2000th performance celebration on Playbill.com!
Congrats to alumni Abigail Paige Murphy (Dream Street) and Kathryn Zimmer (Matilda), who guest-starred on "Divorce" over the weekend! Here are some photos:
Demi Singleton (School of Rock) and Mckayla Twiggs (Anastasia, Les Miserables, Once) will host the next A Class Act NY cabaret tomorrow night! Performers include Nili Kepets (Dream Street), Simone Vysnovsky (Dream Street), and Julia Lipsztein (Dream Street). Find out more:
"Homeland" has begun its 7th season, featuring alumni Claire Keane (Waitress) and McKenna Keane (Waitress)! Here's a preview:
And here are pictures and videos from the kids of Bar Mitzvah Boy, Waitress, and School of Rock!