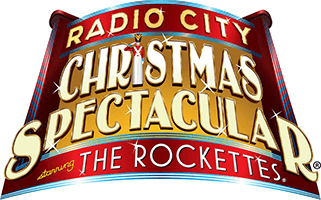 Four new cast members for this year's Radio City Christmas Spectacular have been announced! Congratulations to Tyler Hentz, who will play Patrick, and to Hayden Bercy, Finn Douglas, and Landon Maas, who will all play Ben. Check out a picture of Hayden and Finn below, and watch a video of Landon reacting to finding out he booked Ben HERE!
Former Broadway kids Riley Costello (Everyday Rapture, Bye Bye Birdie, 13) and Heather Tepe (Billy Elliot, How the Grinch Stole Christmas, Gypsy) have joined the ensemble of Hairspray Live! Find out more about the cast on Playbill.com.
Congratulations to Nerghiz Sarki (Dream Street), who makes her Broadway debut as Bielke in Fiddler on the Roof! Here she is with her onstage dad Danny Burstein:
Check out video from auditions for the roles of Ben and Patrick in Radio City Christmas Spectacular below–if you look closely, you can catch a bunch of our alumni!
Josiah Jacoby (Dream Street) performed for Vice President Joe Biden, Katie Couric, Bono, and Michael Bloomberg last night at an event with Broadway Youth Ensemble!
"Wishful Whiskers," a new film featuring Sophie Knapp (Once, Dream Street, A Little Princess), needs your help! Find out more:
And here are videos from the kids of Cabaret for a Cause, School of Rock, and Hairspray Live!
Thanks Broadway World! It's been fun! See you next time!@ABrightMonster @SoRmusical @MoreOrLesLuca #sofiarumarubino pic.twitter.com/pX6QPikG7G

— BroadwayWorld (@BroadwayWorld) September 18, 2016
Jenn Gambatese Interview!! pic.twitter.com/xcPkEqR0mz

— BroadwayWorld (@BroadwayWorld) September 18, 2016
Emily Cramer interview!!! pic.twitter.com/j210bg9TEb

— BroadwayWorld (@BroadwayWorld) September 17, 2016