The cast of School of Rock made a TV appearance earlier tonight! Did you watch? Get more information below:
#TuneIn tonight, at 7:30PM on @ABC and rock out with us on Backstage Broadway!

— School of Rock (@SoRmusical) November 14, 2015
Several of our featured shows will take part in the White House and First Lady Michelle Obama's "Broadway at the White House" special on TLC! They are Finding Neverland, Fun Home, On Your Feet, and School of Rock, as well as a few other Broadway shows! Get more information on Variety.com.
The kids of Fun Home appeared in tonight's Ham4Ham show at about 5:55pm! YBAN's Audrey and Emily were there, but unfortunately we didn't get a video–so here's someone else's video of the Fun Home kids' performance!
And here is Gabriella Pizzolo's rap at Friday night's performance of Fun Home to support Broadway Cares/Equity Fights AIDS!
Learn more about what the kids of School of Rock like to read, and enter to win a trip to see the show in NYC on OOMScholasticBlog.com!
Get to know the cast of School of Rock in this #ImWithTheBand video!
Here is the official montage from Team A of Before Your Very Eyes!
Douglas Baldeo (Kinky Boots) will appear on the Sesame Street float during the Macy's Thanksgiving Day Parade!
We just found pictures from the "Tune In Time" event where Eli Tokash (Finding Neverland, Pippin), Grace Matwijec (Matilda), and Nicky Torchia (Kinky Boots) took part as judges! Check them out on BroadwayWorld.com.
Check out more photo coverage from the first preview of School of Rock on MTV.com!
Ashley Lanzoni (Dream Street) appears in this commercial for Wayfair!
The Lion King will have a digital lottery beginning next week! Get more information on BroadwayWorld.com!
Check out photo coverage from Kids of the Arts' Heart to Heart on BroadwayWorld.com!
And here are pictures from the kids of Fun Home, Matilda, Radio City Christmas Spectacular, The King and I, School of Rock, Kinky Boots, and The Lion King!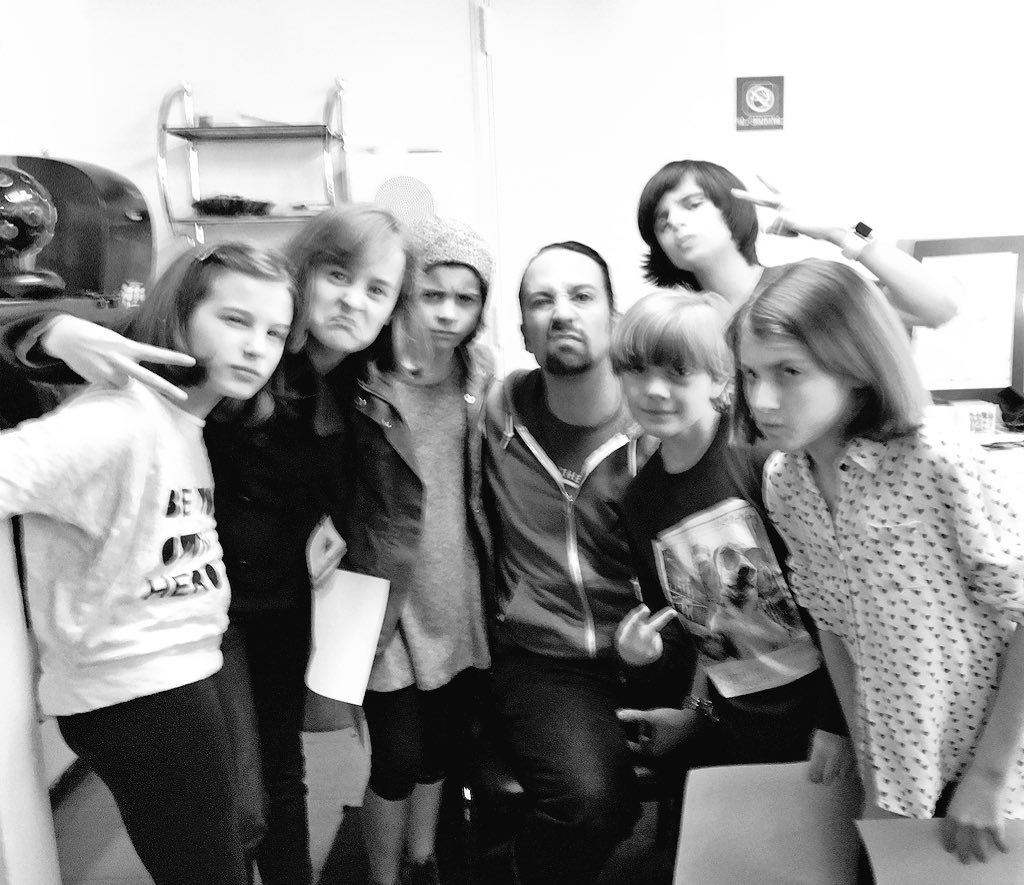 [instagram_embedding url="https://www.instagram.com/p/9HUZX_vzOv/"]
[instagram_embedding url="https://www.instagram.com/p/9HMgrnCTZW/"]
[instagram_embedding url="https://www.instagram.com/p/9FR-JdwRpu/"]
[instagram_embedding url="https://www.instagram.com/p/9EBYkkILc-/"]
[instagram_embedding url="https://www.instagram.com/p/9Css_JQRqO/"]
[instagram_embedding url="https://www.instagram.com/p/9_y5w9mDNr/"]
[instagram_embedding url="https://www.instagram.com/p/9_4nMvmDIZ/"]
[instagram_embedding url="https://www.instagram.com/p/8_xQ9nDNrT/"]
[instagram_embedding url="https://www.instagram.com/p/9W9kZOtB0s/"]
[instagram_embedding url="https://www.instagram.com/p/8-51N4SPZ3/"]
[instagram_embedding url="https://www.instagram.com/p/9ALzljJz3v/"]