Act One, featuring Matthew Schechter (Richard III, Newsies, Elf, Waiting for Godot, Mary Poppins) and Noah Marlowe (Mary Poppins), aired on PBS tonight! Did you watch?
Congratulations to the company of Radio City Christmas Spectacular, which began previews tonight! We hope the show was awesome!
Happy 18th anniversary to The Lion King! Here's to another 18 years!
The release date for "Jack of the Red Hearts," featuring Taylor Richardson (Annie, A Christmas Memory) and Sophia Anne Caruso (Lazarus, The Nether, The Sound of Music LIVE, Ruthless!), is now the week of February 26th, 2016! Watch the team working on the trailer in the video below:
In case you missed it, here is video of Sophie Knapp (Once, A Little Princess, Dream Street) on "Dr. Oz"!
Alexa Valentino (Dream Street, Number the Stars) has joined Free2Luv as a Youth Advocate! Check out her official announcement below:
Congratulations to Tahlia Ellie (The Gray Man), who has booked a New York lottery commercial, set to air soon after Thanksgiving! Check out her pictures on set:
Here is Isabella Russo, as her School of Rock character Summer, teaching a lesson in rock history!
Here's a throwback video to the Fun Home kids dancing in their Hamilton Halloween costumes!
And here are pictures and videos from the kids of The Lion King, Ruthless!, School of Rock, Fun Home, Matilda, Lazarus, On Your Feet, Les Miserables, The King and I, and Kinky Boots!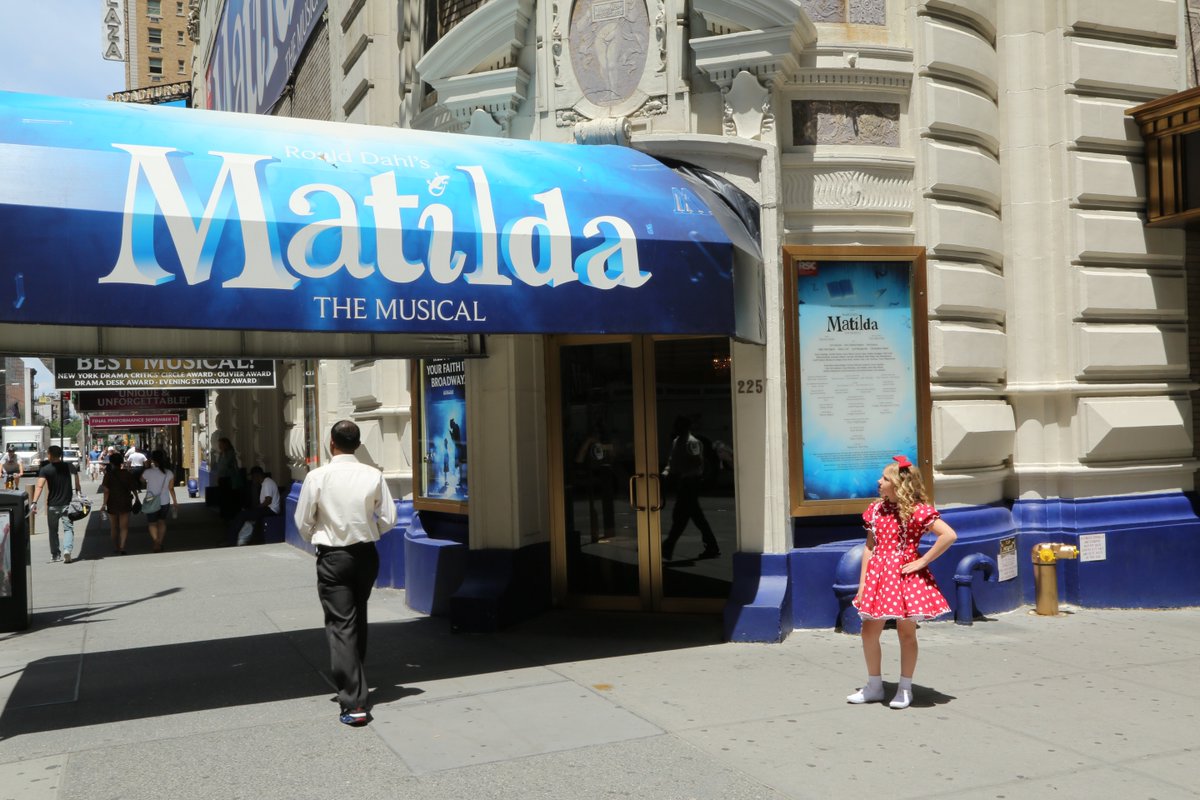 [instagram_embedding url="https://www.instagram.com/p/9BZ7F0iK37/"]
[instagram_embedding url="https://www.instagram.com/p/9dwboFpkr_/"]
[instagram_embedding url="https://www.instagram.com/p/9dz16MlmnI/"]
[instagram_embedding url="https://www.instagram.com/p/9cC5i5hGe1/"]
[instagram_embedding url="https://www.instagram.com/p/9caG-RPzGN/"]
[instagram_embedding url="https://www.instagram.com/p/94qRW-A3JE/"]
[instagram_embedding url="https://www.instagram.com/p/8_Ue3qlMLh/"]
[instagram_embedding url="https://www.instagram.com/p/9B_h7JlMOE/"]
[instagram_embedding url="https://www.instagram.com/p/9CLNzsolxI/"]
[instagram_embedding url="https://www.instagram.com/p/9b5KcszDxf/"]
[instagram_embedding url="https://www.instagram.com/p/9B0qsKwQma/"]
[instagram_embedding url="https://www.instagram.com/p/9-Q5wGIf37/"]
[instagram_embedding url="https://www.instagram.com/p/99PlStmhDm/"]
[instagram_embedding url="https://www.instagram.com/p/9b8k1CDNvf/"]
[instagram_embedding url="https://www.instagram.com/p/9blPlTyPch/"]