It's our birth month and it's the big one because we're turning 10 years old! Today we look back at the long-running hits that helped shape us, like Mary Poppins, Billy Elliot, and The Lion King. We have a special announcement coming next week about our 10th anniversary celebration, so stay tuned!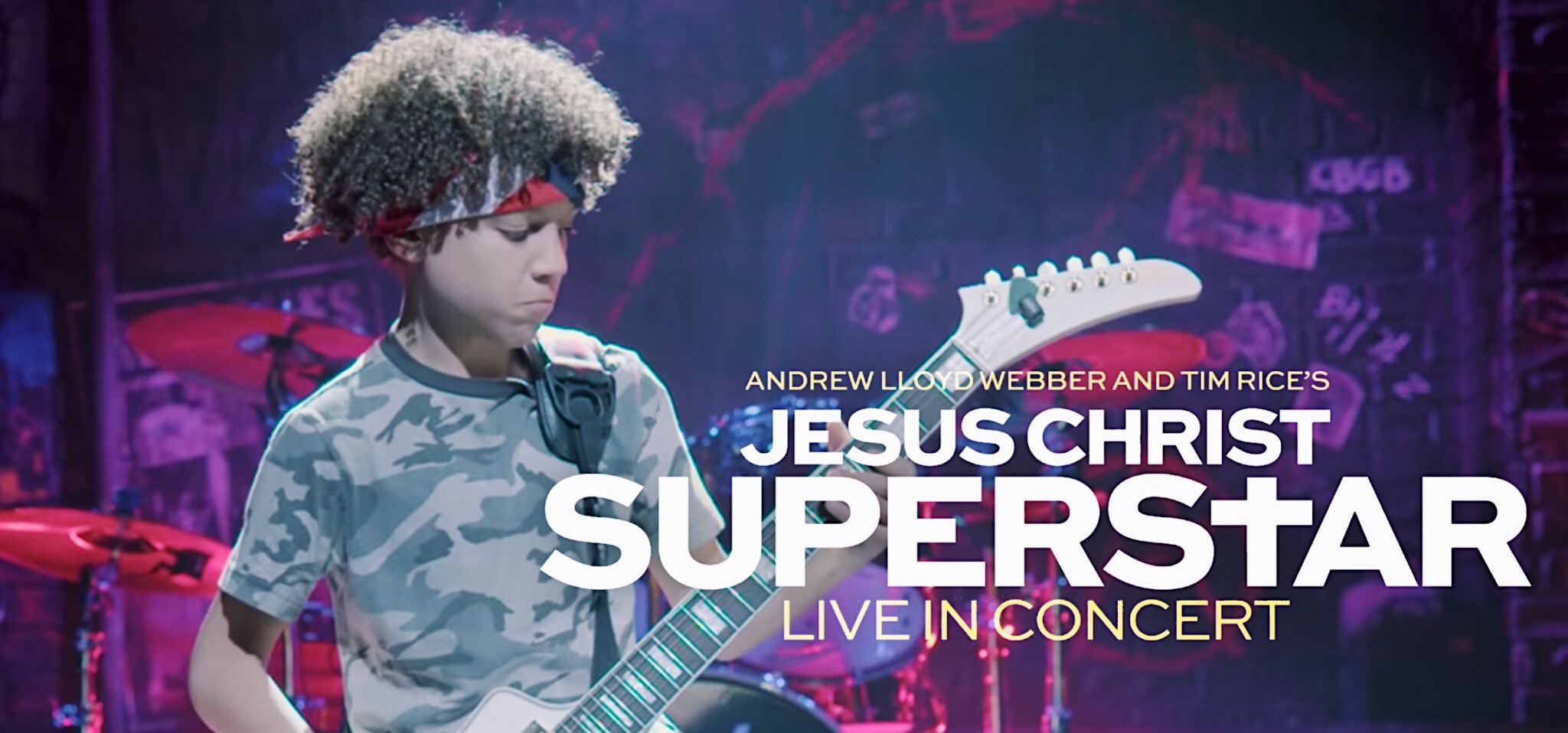 Jesus Christ Superstar Live, with Brandon Niederauer (School of Rock), will re-air on Easter Sunday (April 12th) on NBC! Get more details on BroadwayWorld.com.
Season 2 of the SyFy series "Happy" arrived on Netflix yesterday! Be on the lookout for Broadway/Off-Broadway alumni Olivia Fanders (A Little Princess, 4:48 Psychosis) and Jacob Michael Laval (The Rose Tattoo) when you watch it!
You can now get your copy of the Lulu the Broadway Mouse sequel The Show Must Go On, written by former Broadway kid Jenna Gavigan (Gypsy)! In case you missed it, read our recent interview with Jenna HERE.
All episode of PBS's "Pinkalicious and Peterrific," with Jaden Waldman (Caroline, Or Change), are now available to watch on the PBS Kids Video app!
Check out the full episodes of "Stars In The House" featuring Presley Ryan with the cast of Beetlejuice and a reunion of Fun Home cast members, including Sydney Lucas!
Also, Sydney Lucas and her fellow original child cast members of Fun Home on Broadway, Oscar Williams, Gabriella Pizzolo, and Zell Steele Morrow, reunited as well for a special video dedicated to all first responders and medical professionals fighting COVID-19. Watch below!
Taylor Richardson (Annie, Smokefall, A Christmas Memory) guest starred on the latest episode of "God Friended Me"!
There have been a number of opportunities for livestreaming content recently! These include the following:
A Q&A with Shahadi Wright Joseph (Hairspray Live, School of Rock, The Lion King) on A Class Act NY's Instagram account (@AClassActNY):

(YOUNG) Live From Your Living Room virtual concerts on (YOUNG)'s Instagram account (@YoungBroadwaySeries), so far with Sophie Knapp (Once, Dream Street, A Little Princess) and her sister Dalya, and with Taylor Paige Henderson (The Bedwetter), but ongoing as well with other performers:




"Broadway Jackbox" with Andrew Barth Feldman (Dear Evan Hansen), available on Twitch!
Stay tuned to our social media to keep updated with livestream opportunities!
Samuel Li Weintraub (Miss Saigon) performed a special quarantined version of Billy Joel's "Vienna"!
Here are a few clips from Atlantic Theater Company's recent Off-Broadway production of Anatomy of a Suicide, with Ava Briglia!
Jai Ram Srinivasan (A Christmas Carol) is now modeling for Appaman!
Here's a new episode of "The Early Night Show" to benefit The Actors Fund!
Eric A. Walker Jr. (Kinky Boots) appears in a commercial for No Kid Hungry!
And here are pictures and videos from the kids of Beetlejuice, The Lion King, Frozen, Harry Potter and the Cursed Child, Mrs. Doubtfire, and Tina!