Happy twelfth birthday to Christopher Paul Richards (Finding Neverland)! We hope you had a great day!
Alexa Valentino (Dream Street, Number the Stars) and Josiah Jacoby (Dream Street) have joined the lineup of Lyrics for Life, a benefit to raise awareness for suicide prevention and mental illness. The rest of the cast is currently TBA! Read more on LyricsForLifeNYC.com!
Check out photo coverage from opening night of Mercury Fur, featuring Bradley Fong, on BroadwayWorld.com and Playbill.com!
The big screen adaptation of Matilda the Musical may begin filming earlier than expected–possibly as early as 2016, instead of the previously speculated 2019! Get more information on Broadway.com.
Sam Poon (The King and I) was featured on Twitter talking about his show and his role in it! Check it out below: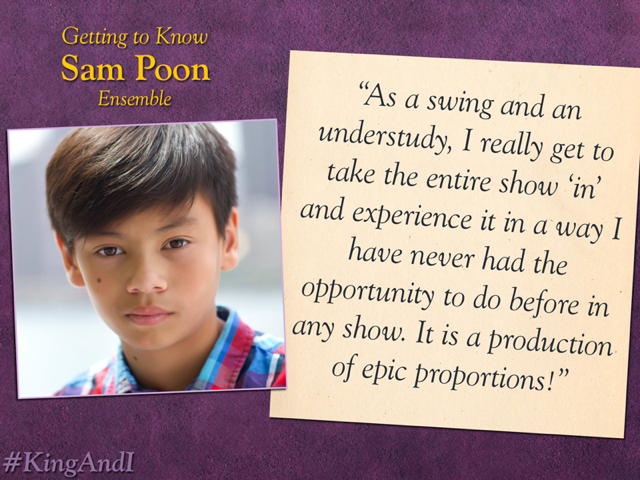 And here are pictures and videos from the kids of The Lion King, Dream Street, Matilda, Les Miserables, and The King and I!