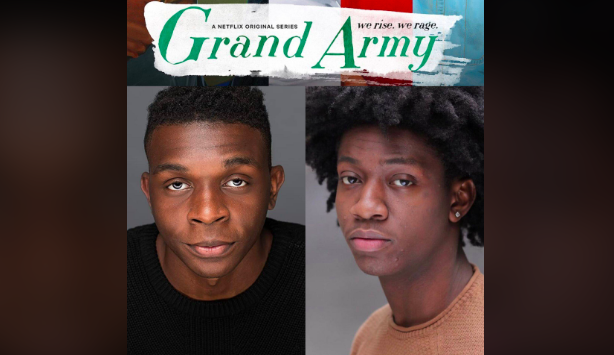 Alphonso Romero Jones II (The Lion King) appears in the recently released "Grand Army," alongside previously announced fellow Broadway alum Jaden Jordan (The Lion King, Kinky Boots)! Congratulations, Alphonso!
Aaralyn Anderson (Ballyturk) appears in a new video for Vice! Check it out on Vice.com.
In case you missed it, you can watch the full "Sticks & Stones" concert on BroadwayWorld.com!
Joy Kate (A Little Princess) has a brand new single out called "Puppet"! Listen on Spotify now.
Madilyn Jaz Morrow (Matilda) sang the National Anthem for a recent New York Giants game! Watch here:
Here's the newest episode of "Kyla's Korner," hosted by Kyla Carter (Number the Stars)!
Here are highlights from Young Artists Concerts' most recent online performance, featuring Raigan Newton (Waitress)!
And here are videos from the kids of The Lion King and Trevor!