Congratulations to Olivia Coronel, who has made her Broadway debut in On Your Feet! Get more information in the post below:
Now that Blackbird has closed, we can officially congratulate Sophia Anne Caruso (Runaways, Lazarus, The Nether, The Sound of Music LIVE, Ruthless!) on her Broadway debut in a very secret role we couldn't mention until now! Find out more in her Facebook post:
Kids and teens in the New York area–join Sam Poon (The King and I, Macbeth) in Sing In for Peace this Saturday! More details below:
Chloe Wheeler (Dream Street) recently competed on "La Voz Kids" (Telemundo's "The Voice" for kids)! Watch her audition:
Congratulations to Grace Capeless (The Lion King, Matilda, A Christmas Story), Ruby Rakos (Billy Elliot), Neil McCaffrey (Mary Poppins, Billy Elliot, Bye Bye Birdie), and Chris Sumpter (Matilda), who all performed at Trevor LIVE last night! Find out more in the Twitter post below:
Tonight is #TrevorLIVE ✨ Help us #SaveYoungLives by texting 646-887-8738✨https://t.co/NhaEckhJb6 #LGBT #LGBTQ+ pic.twitter.com/I8MfPVcyUl

— The Trevor Project (@TrevorProject) June 13, 2016
Congrats to Douglas Baldeo (Kinky Boots), who successfully auditioned for "So You Think You Can Dance"! Get more information:
Dougie is mind-blowing! #SYTYCD pic.twitter.com/Pm9Jp16Rmi

— SYTYCD (@DANCEonFOX) June 14, 2016
Ruthless! has announced that it will record a cast album! Find out more on Playbill.com.
Fabi Aguirre (On Your Feet, Les Miserables) will perform with Area Stage Company this Thursday night in Coral Gables, Florida! Get tickets HERE.
Devin Trey Campbell (Kinky Boots) will perform at Broadway Stands Up for Freedom! Get tickets HERE.
A Bronx Tale will hit Broadway on December 1st! Get more information on BroadwayWorld.com.
Tickets for Cabaret for a Cause are on sale now! Get a cast list and details about the event on BroadwayWorld.com!
BroadwayBox went inside the Tony Awards after parties–check out their article HERE!
Check out photo coverage of the cast of She Loves Me celebrating the Tony Awards on BroadwayWorld.com!
And here are pictures and videos from the kids of School of Rock, You're A Good Man Charlie Brown, Fiddler on the Roof, New York Spectacular, and On Your Feet!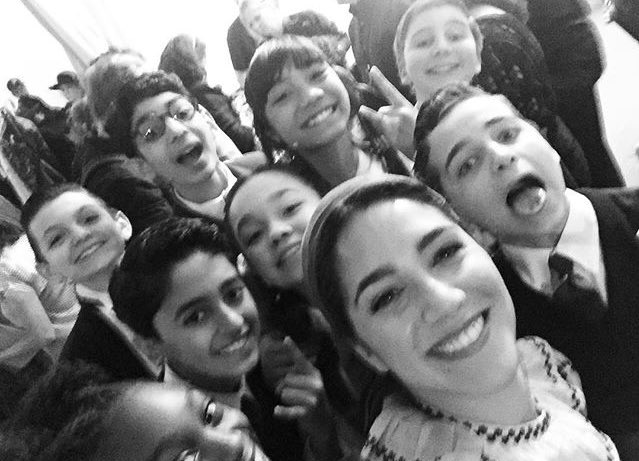 [instagram_embedding url="https://www.instagram.com/p/BGnb0JWoAey/"]
[instagram_embedding url="https://www.instagram.com/p/BGnaKb-pvq6/"]
[instagram_embedding url="https://www.instagram.com/p/BGnUxktFgzf/"]
[instagram_embedding url="https://www.instagram.com/p/BGmzM7-CKxI/"]
[instagram_embedding url="https://www.instagram.com/p/BGm256-r6wW/"]
[instagram_embedding url="https://www.instagram.com/p/BGlM9tDQzIp/"]
[instagram_embedding url="https://www.instagram.com/p/BGmmjqUFVaT/"]
[instagram_embedding url="https://www.instagram.com/p/BGlSGpwQzCE/"]
[instagram_embedding url="https://www.instagram.com/p/BGmYyaIIr2s/"]
[instagram_embedding url="https://www.instagram.com/p/BGnmiPmS-bo/"]
[instagram_embedding url="https://www.instagram.com/p/BGmx_cbS2Wb/"]
[instagram_embedding url="https://www.instagram.com/p/BGlHXN1y2WT/"]
[instagram_embedding url="https://www.instagram.com/p/BGmdNCSFwkg/"]
[instagram_embedding url="https://www.instagram.com/p/BGmp6aPL0Dw/"]