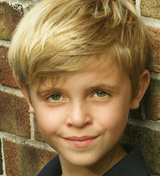 Happy Trails to Jake Katzman, who played his final performance as Young Charlie in Kinky Boots on Sunday! We can't wait to see what's next for you, Jake!
School of Rock is offering discounts for tomorrow's matinee! Check them out on Telecharge.com.
You can enter to win $5 tickets to the first preview of This Flat Earth on TicketCentral.com!
Some of the original cast of School of Rock reunited for an episode of "Wonderama"! Watch below:
Frozen is holding an open call next week for kids! Get more details:
And here are pictures and videos from the kids of School of Rock, Frozen, Anastasia, and Harry Potter and the Cursed Child!