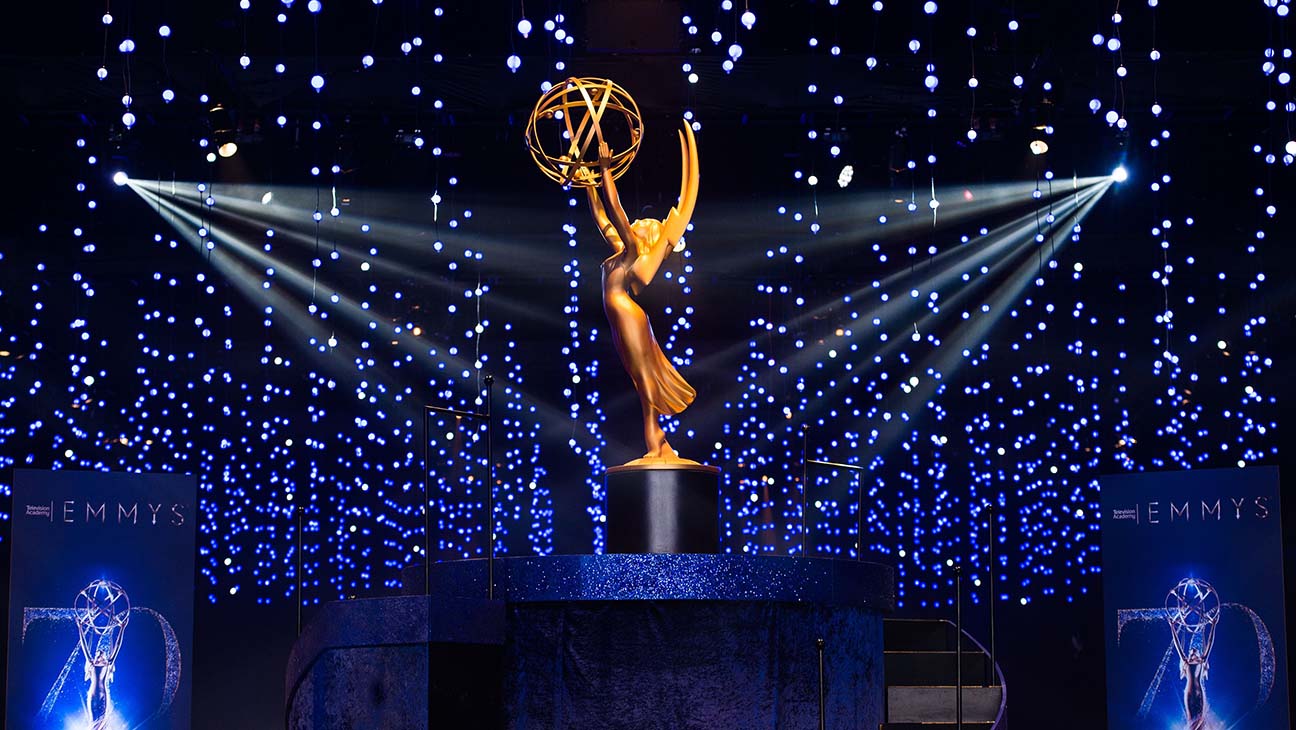 (Photo by ROBYN BECK/AFP/Getty Images)
"This Is Us," "Bad Education," "Stranger Things," and "Godfather of Harlem" – all featuring young Broadway and Off-Broadway alumni – received Emmy Awards this week! Congratulations! Get the full list of winners HERE.
Voting is now open for the next round of BroadwayWorld's Next On Stage: Dance Edition! Cast your votes for Kathryn Zimmer (Matilda) on BroadwayWorld.com.
Serena Parrish (Not Even The Good Things) has launched a brand new podcast called "Take 5: Where Broadway Makes the List"! Listen to the debut episode on Spotify.
Andrew Barth Feldman (Dear Evan Hansen) is bringing back "Broadway Jackbox" on October 2nd!
HALLOWEEN-THEMED #BWAYJACKBOX THROUGHOUT OCTOBER.
Costume contest every episode.
To answer your question, @AlexBoniello and I have indeed already coordinated our costumes, yes.
Guests to be announced soon. pic.twitter.com/yzLZI2X7q4

— Andrew Barth Feldman (@andrewbfeldman) September 20, 2020
Finally, check out this cover of "Thank You For The Music" from Luke Naphat (Trevor)!